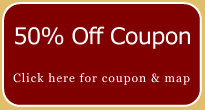 Phoenix Self Storage
Self Storage North Phoenix
21835 N 21st Ave 85027
623-582-6406
North Phoenix Self Storage
is a safe, convenient & affordable self storage and vehicle storage facility in Phoenix to store your stuff with friendly, helpful on-site staff. Drive up access to all storage units & online account management are just two of the many features available. Call us or reserve your space online today -
we can help!
North Phoenix Self Storage
, which is also known as Deer Valley Mini Storage, would like to extend an invitation to visit our North Phoenix Az Storage facility. We believe that our customers who use our self storage or vehicle storage services are entitled to a "Good Deal". So we offer both incredible money saving
Phoenix storage coupons
on our website for new customers and our famous
"One Year Price Guarantee"
for all new rentals. This guarantee for all storage Phoenix Arizona customers guarantees that your rental rate will remain exactly as it is when you rent the unit (except any move in discount) for
at least 1 year
. Many self storage operators will raise rental rates on existing customers above the price they charge new customers a few months after the tenant has moved into the unit. At our secure North Phoenix Storage company, we can assure you that will never happen. Make North Phoenix Self Storage your Phoenix Self Storage choice today -
we can help!


Our Associates
Storage Units Phoenix
- Deer Valley Mini & RV Storage
Self storage and vehicle storage in north Phoenix, Arizona.
Casa Grande Storage
- Copper Mountain Self Storage
Self storage and vehicle storage units in north Casa Grande, Arizona.
RV Storage Phoenix Az
- North Phoenix Boat-RV Storage
Vehicle storage in Phoenix Arizona
Storage Broker
- Southwest Self Storage Advisors
Specializing in the sale of self storage assets.

Self Storage For Sale Az
- Offering self storage properties for sal in the state of Arizona.